The cover art for my album features a portrait of the child version of Adewolf being swarmed by a parade of my memories. It's a dream-like scene with nostalgic Nigerian elements parading on Adewolf like ants on a hill of sugar. The image was inspired by the parade scene from Satoshi Kon's movie, Paprika.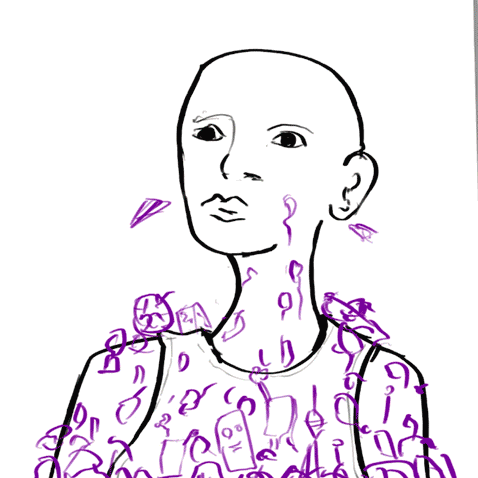 The music video for the single "Mastery" pays homage to the Super Eagles, his home country's team who won gold at the 1996 Summer Olympics in Atlanta and cemented themselves as icons of African soccer. The video is a collage of memories of an unforgettable moment in the artist's life. Vancouver, where Adewolf currently resides, serves as the backdrop for his fierce performance as he travels through time, using hand-drawn animations of his childhood memories and archival footage of the golden era of the Nigerian team. I directed the video with cinematography from Ben Dawson and hand-crafted VFX by Sterling Larose. 
In the music video for "DOYIN" by Adewolf, we follow the artist as he chases his childhood dream of becoming a musician. The video begins with Adewolf lost in the spotlight and takes us through a dreamlike world where he revisits different phases of his life. We see him as a young boy being scolded by his parents for dreaming of a career in music, and later struggling to maintain his dream while trapped in the monotony of a 9-5 job. 
We worked with Photographer Marley Hutchinson to create photographs that have that dream-like Nostalgia.